Datum: vrijdag 25 augustus
Aanvang: 20:00
Entree: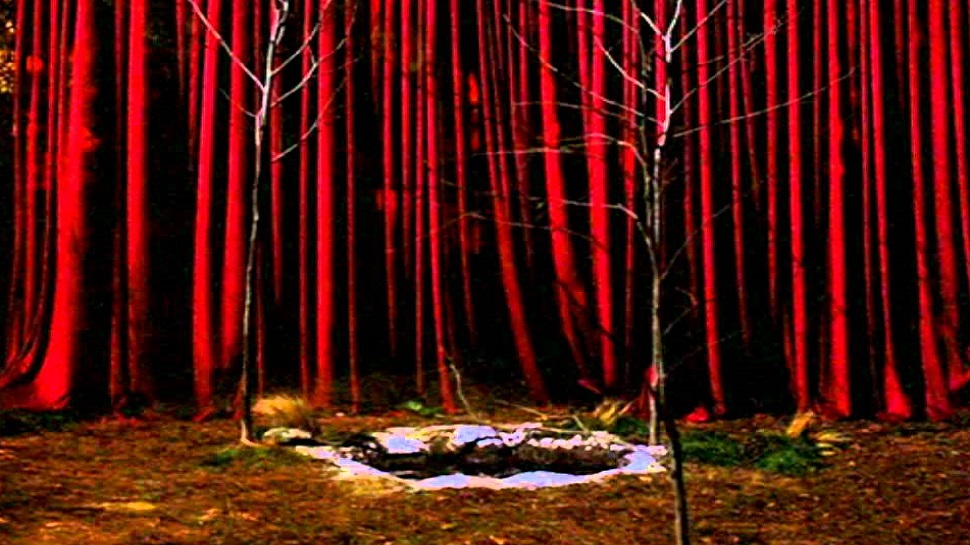 Director David Lynch through his instant cult classics Eraserhead (1977), The Elephant Man (1980), Dune (1984),  Blue Velvet (1986) and Wild at Heart (1990) became a much debated and admired filmmaker. In 1990 he switched the big screen for the small when he joined forces with Mark Frost to create a tv show unlike anything seen up to that point: Twin Peaks
Twin Peaks was the story of a small town community disturbed by the murder of a local High School girl and the following FBI investigation. Sounds tidy and predictable by today's standards, but Lynch and Frost laced this tale with Dadaist and magic realism overtones as well as a dose of spiritualism, conspiracy theory and supernatural horror that would pave the way for series such as The X-files, Carnivàle and American Horror Story well as the long story achs of Scandinavian thrillers such as The Killing, The Bridge and Trapped.
The setting, a small town on the Canadian border, gave Twin Peaks an unexpected leg up when Grunge hit the scene in the early 90's. All of a sudden this weird (used in its literary genre connotation) TV series was the hottest thing to hit the screens since MTV. And it's cinematography, use of music as leitmotivs to characters and mix of home-video, outdoor and studio footage would set a standard for all things to come…
The original series of Twin Peaks ran for 2 seasons. Most viewers however lost interest with the series halfway through the second season, considering it too bizarre and surreal. The series however picked up an steady following which increased with each rerun. Lynch even provided extra footage, the Log Lady intro's, in support of these reruns.
A prequel movie Twin Peaks: Fire Walk with Me (1992) followed with quest appearances by singers David Bowie and Chris Isaak to complete the storyline. Lynch rode his fame for two more movies Lost Highway (1997) and Mulholland Drive (2001) that would continue to estrange, bewilder and delight his audience. A third, The Straight Story (1999), is a bit of an odd man out in his oeuvre in that it is a simple retelling of an endearing true tale about an old man riding his lawnmower across the US to visit his estranged dying brother. Lynch made one more attempt at the bizarre with the ill received Inland Empire (2006) then retired from film and took up music!
Lynch has also made music videos for Chris Isaak, Rammstein, Marilyn Manson, Nine Inch Nails and others and helped compose music for his own movies.
On this Friday night we will start off with an homage to Twin Peaks' RR-Diner and offer you "a damn fine cup of coffee" and a piece of cherry pie "hat will kill you" for only €2, courtesy of kitchen crew, to celebrate the return of our Vegan eetcafé this Saturday.
We will then show you the original feature version of the Twin Peaks pilot (this is the longer "Euro" version that includes scenes later used as part of a dream sequence).
To round up the evening our own DJ Chill Co. will play a DJ set comprising of music from David Lynch movies as well as music by Lynch himself. So that's anything from rock n roll, smooth jazz and film scores to alternative rock & metal…
And if you feel like more Lynch after this, you're in luck; the all new Twin Peaks Season 3 is now airing on Showtime (available online at Videoland in the Netherlands)!