Datum: zaterdag 20 april
Aanvang: 21:00
Entree: 4 euro, doorsale only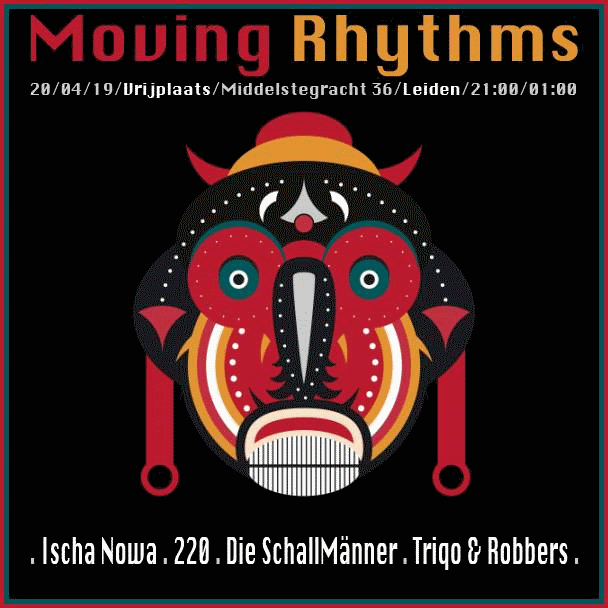 Rhythm is a universal feature of the human experience. Music and patterns may vary widely from culture to culture, but we all share an innate rhythmical sense. Good rhythms evoke deep primal feelings at the core of the shared human experience.
Moving Rhythms intends to bring together people who share this conviction and let them enjoy the best 'moving rhythms' from vinyl only.
Moving Rhythms is not stuck to a single genre like 'house' or 'techno'. On this night we'll move from deep dynamic grooves in all styles like afrobeat, funk, obscure disco to driving underground house, acid, off-the-beaten-track-techno and uncut detroit.
These dj's know their shit and play it all straight from vinyl. Come dance to these Moving Rhythms!
Line up:
21.00 Ischa Nowa (Nowa's Place)
22.30 220 (Rhythm Import)
00.00 Die SchallMänner (WPaul & SchallPatrick)
01.30 Triqo & Robbers (Zero71 Recordings)
Door closes at 01.00