Datum: donderdag 23 maart
Aanvang: 21:00
Entree: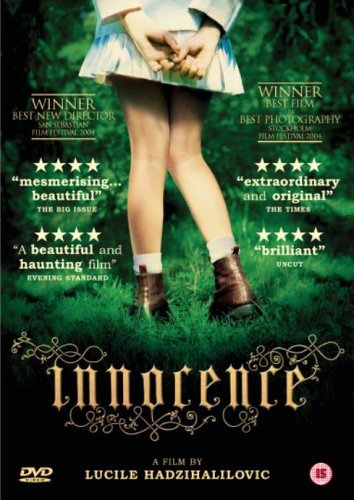 Subvercinema is our monthly film night at Vrijplaats Leiden, focusing on subversive and radical films and video art from all over the world. Whether subversive on an aesthetic, formal or socio-political level, we try to screen films that are incendiary in any sense of the word: ranging from experimental and avant-garde films to recent overlooked gems and obscure, forgotten classics.
This Thursday we will screen Innocence (Lucile Hadzihalilovic, 2004)
Last year, Lucile Hadzihalilovic finally made a return to the theatres with the unsettling Évolution (2015), her first film since 2004's Innocence, which won best debut in San Sebastian Film Festival when it was first released and left quite an impression on many viewers.

Similarly to Évolution, Innocence takes place in an enigmatic world, where men seemingly play no role at all and no one knows what lays outside of its boundaries. The film starts with the arrival of a new girl, not yet accustomed to the mysterious world she has arrived in.
The film's restrained pace, subdued soundtrack and beautiful camerawork by Benoît Debie (known for his work on films such as Enter the Void and Spring Breakers) add to the earie atmosphere of the film, making it crawl under your skin and linger on afterwards.
So join us for a unique experience on the 23th of March.
115 minutes
English subtitles
Doors open: 20:30
Start programme: 21:00
Free entrance, donations welcome!
The screening room tends to get chilly, so if you feel cold easily, make sure to bring a sweater. Blankets will be provided as well!