Datum: donderdag 25 juni
Aanvang: 22:15
Entree: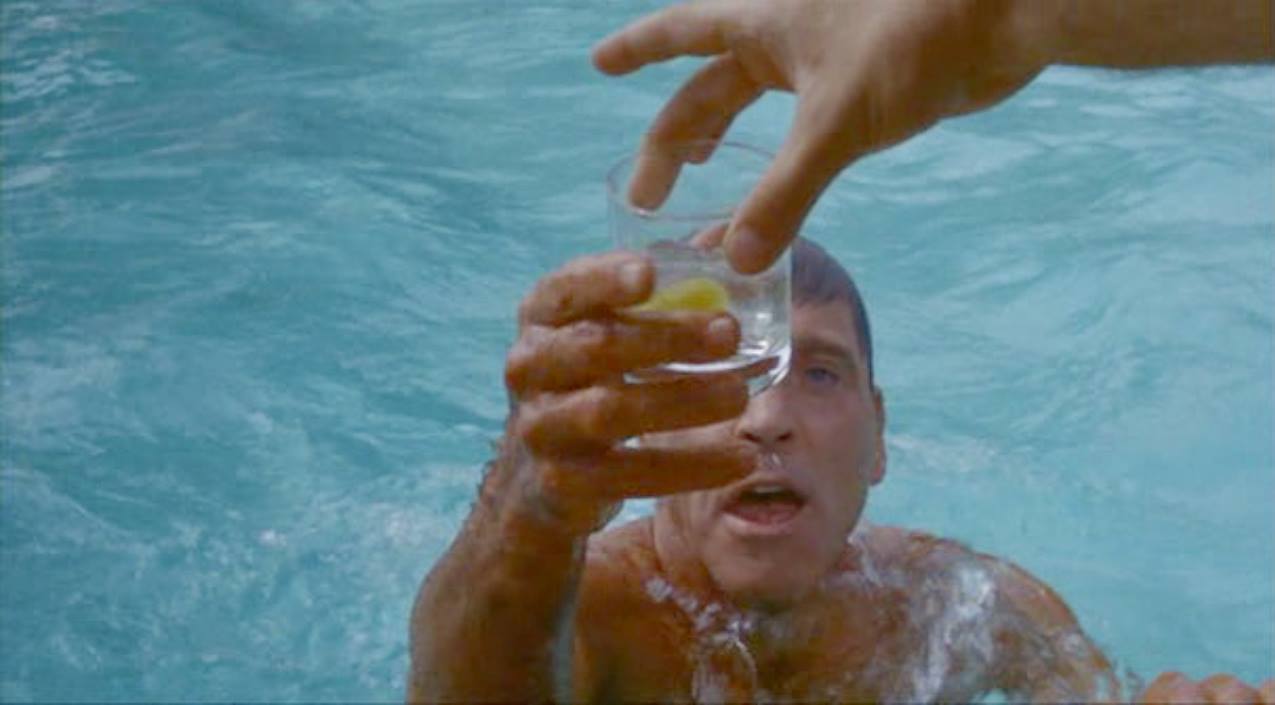 Subvercinema is a new monthly filmnight at Vrijplaats Leiden, focusing on subversive and radical films and video art from all over the world. Whether subversive on an aesthetic, formal or socio-political level, we try to screen films that are incendiary in any sense of the word: ranging from experimental and avant-garde films to recent overlooked gems and obscure, forgotten classics.
For the month June we have chosen a very sultry, surreal and sweat-inducing summer-themed film: "The Swimmer" (Frank Perry/Sidney Pollack, 1968), in which Burt Lancaster plays a Ned Merrill, a guy who decides to 'swim his way home', going from swimming pool to swimming pool, across peoples gardens, like "a river of pools all the way to my house". Along the way he hangs out with a neighbourhood girl and a young Joan Rivers, runs with horses, crashes some parties and gets into a fight over a hot dog stand. As in several films set in summer (e.g. Plein Soleil, La Piscine, Swimming Pool, Do The Right Thing) the increasing heat mirrors the events in the story: we feel the simmering tension gradually build up to an inevitable boiling point. The closer we find Ned reaching home and the more the story progresses, the more we discover that nothing is what it seems………
The Swimmer is an incredibly weird, eerie and uncanny film that functions as an allegory on the disintegration the American Dream, very much ahead of its time. Ultimately, it is both the perfect summer film, as well an insane little cult classic that hasn't aged a single bit.
91 minutes
The film will be screened with English subtitles
Free entrance/donations welcome