Datum: vrijdag 23 juni
Aanvang: 20:00
Entree: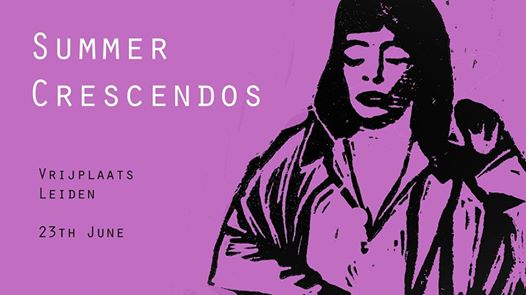 Join us on June 23rd to discover some of the top musical talent that Leiden's international students have to offer.
Paul Cling will bring his rhythmic, ambient techno pulsations (https://soundcloud.com/nyamiofficial)
Pierre Chauveau will then showcase his mastery on the turntables mixing some funky beats (https://soundcloud.com/pierre-chauveau-1/citron)
before Alberto Costa brings things to a climax with a raw, experimental, electronic set (https://soundcloud.com/konstrict)
Event schedule:
9pm – 11pm: Paulo Cling & co.
11pm – 1am: Pied Cheveu
1am – 3am: Konstrict
Doors close at 01:00!
Entry: Free
Nb. There will be a box for voluntary donations to the Vrijplaats crowdfunding project at the door. If you enjoyed the night anything you can give will help make more events like this possible in the future.