Datum: vrijdag 09 november
Aanvang: 20:00
Entree: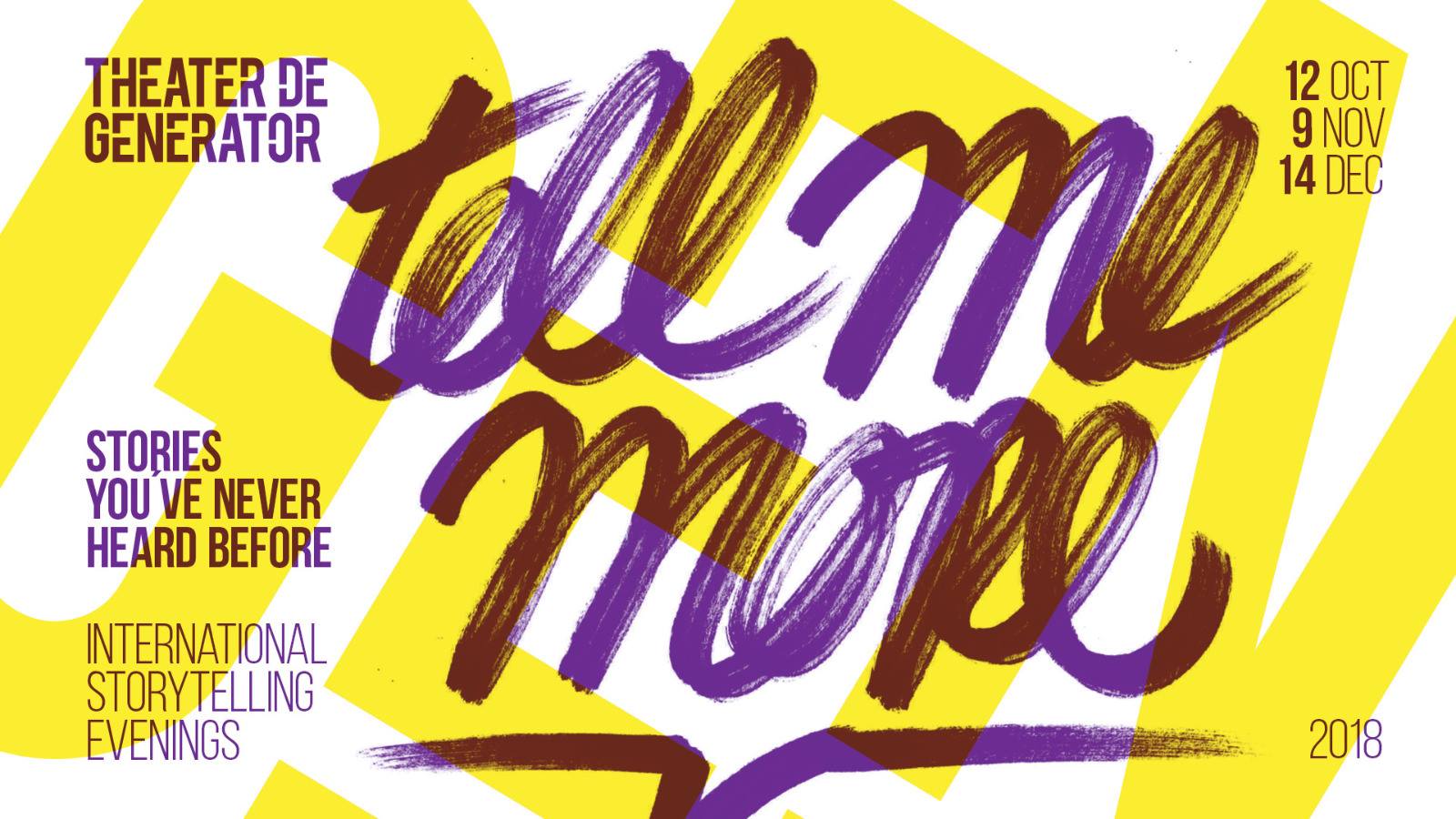 Hey listen! Theater de Generator starts a series of STORYTELLING EVENINGS with stories you´ve never heard before. Stories that you will not easily hear on any other stages in Leiden. In a homely atmosphere, a safe place to unwind, unveil and genuinely connect with one another. Welcome to TELL ME MORE where true listening is the key. To be as inclusive as possible, the evenings will be fully in English.
This second International Storytelling Evening is about Strong Women. Professional, experienced storytellers with different backgrounds will share with you their stories.
Line up storytellers: Francine de Graaf, Sandra Kramerova and Alexandra Sips.
The host of the evening is Oriana van der Sande, organizer of the evening.
There will be music and even more stories. Personal stories, true stories, stories with meaning, tales. Get yourself a cup of soup (included in the price) or a drink, make yourself comfortable and let yourself into this new world of stories.
——-
NEDERLANDS
Luister! Theater de Generator zet een serie Storytelling avonden neer met verhalen die je nog niet eerder hebt gehoord. Verhalen die je niet snel zult horen op andere podia in Leiden. Een huiselijke sfeer, een veilige plek om te ontspannen, met elkaar kunt delen en waar je de connectie aangaat. Welkom bij TELL ME MORE, waar het gaat om ècht naar elkaar luisteren. De avonden zullen volledig in het Engels zijn, om zo inclusief mogelijk te zijn.
Deze tweede Internationale Storytelling Avond heeft het thema: Sterke Vrouwen. Professionele, ervaren vertellers met verschillende achtergronden delen hun verhalen met je.
Met o.a. Francine de Graaf, Sandra Kramerova en Alexandra Sips.
Host van de avond is Oriana van der Sande, organisator van de avond.
En er is muziek en nog meer verhalen. Persoonlijke verhalen, waargebeurde verhalen, verhalen met betekenis, vertellingen. Neem een kop soep op schoot (inbegrepen in de prijs) of een drankje, maak het jezelf comfortabel en laat jezelf meenemen naar deze nieuwe wereld vol verhalen.