Datum: vrijdag 12 oktober
Aanvang: 20:00
Entree: € 11,68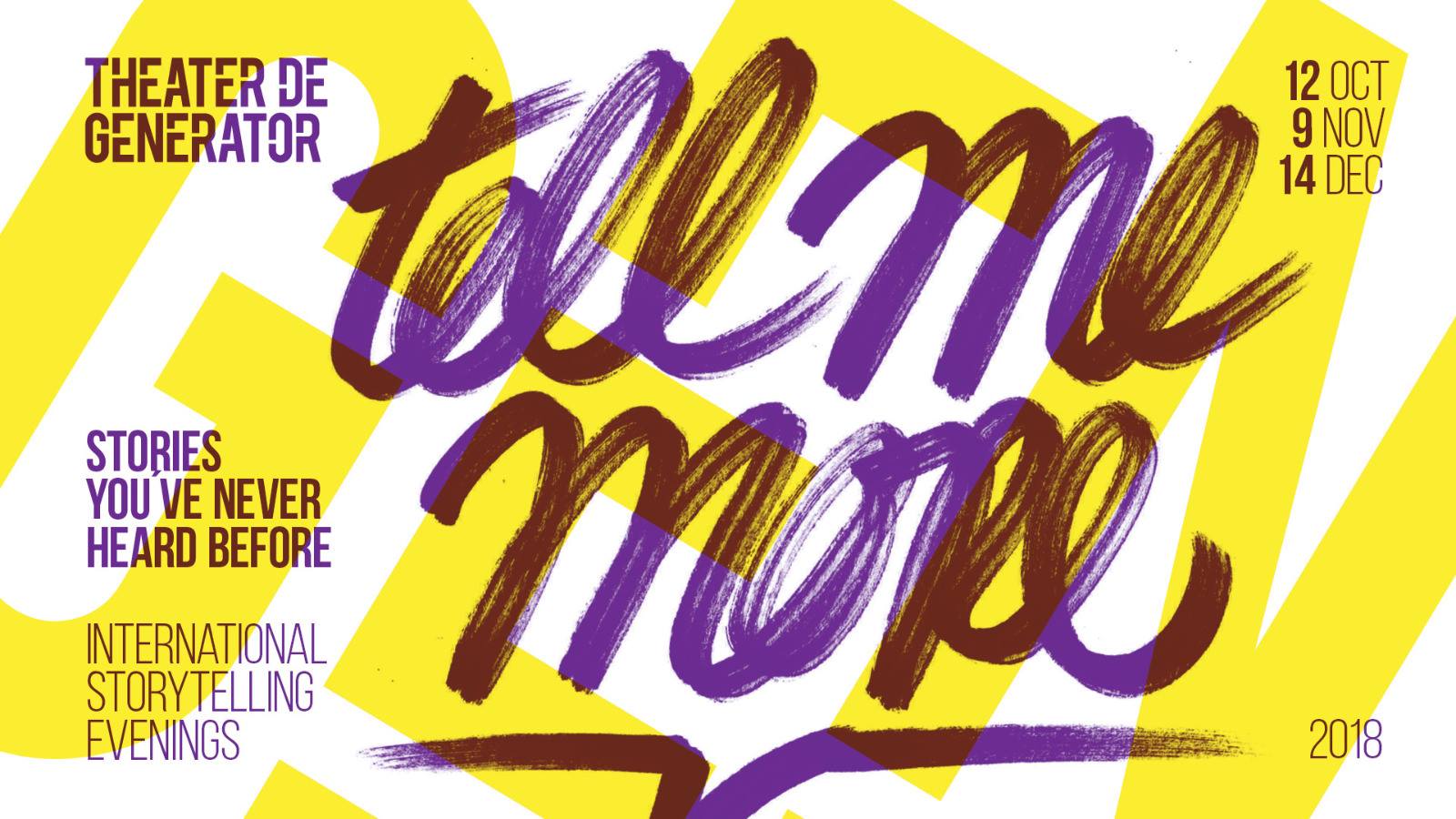 (English version below)
De lange, warme zomer is over. Het is weer tijd om gezellig samen binnen te zitten met een kopje thee, een bordje vega soep/ hapjes. En dat kan vanaf nu ook iedere maand bij Theater de Generator tijdens de TELL ME MORE avonden. Laat je door verschillende vertellers en verhalen meevoeren naar andere plekken en belevenissen en tijden. Vindt herkenning en verwondering. Een avond waarop ongehoorde verhalen eindelijk gehoord worden.
Met o.a. Paul Middellijn- master storyteller, Christina Mercken (Storytrooper) en Michael Driebeek van der Ven – owner Dutch International Storytelling Centre
Organisator: Oriana van der Sande
ENGLISH
The long, hot summer has come to an end. It's time again to cuddle up inside with a cup of tea, vegan soup/ snacks. And from now on you can do that every month at Theater de Generator during the TELL ME MORE storytelling evenings. Get yourself mesmerised to other places, experiences and times. Find similarities and wonder. An evening to listen to stories you've never heard before.
Among others: Paul Middellijn – master storyteller, Christina Mercken – Storytrooper, Michael Driebeek van der Ven – owner Dutch International Storytelling Centre
Organisator: Oriana van der Sande