Datum: zondag 20 januari
Aanvang: 10:30
Entree: None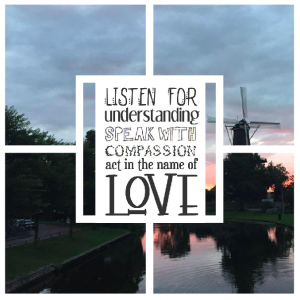 This Sunday we will practice Lectio Divina as a way to listen closely to how life may be pulling you off your ideal path for 2019.
Coffee, tea and light snacks will be served.
—
Sojourners Fellowship is a small, English-speaking community of people from many spiritual paths who come together to pause and explore life's great questions through diverse contemplative practices and thoughtful dialogue.
ALL who come in peace are welcome, including but not limited to: believers, agnostics and questioning skeptics; those of all sexual orientations and gender identities; those of all races, nationalities, classes and abilities.
Click here to learn more about Sojourners' Fellowship