Datum: vrijdag 20 september
Aanvang: 21:30
Entree: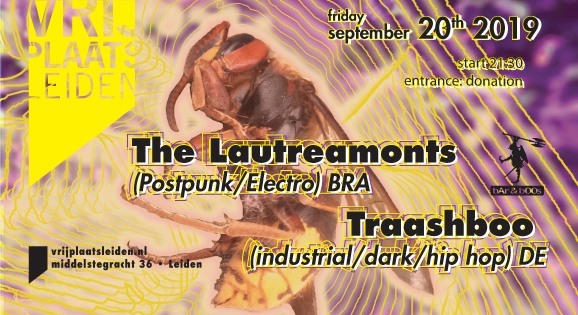 The Lautreamonts, a Postpunk/Electro with Middle Eastern influences from Rio de Janeiro, Brazil.
For this tour, there is also a multimedia experience with video projections and lightshow effects synced to the music providing a really cool show.
Also, our latest release got some really good reviews from several international blogs.
thelautreamonts.com
thelautreamonts.bandcamp.com
Traashboo brings industrial/dark/hip hop from Germany. Listen on Bandcamp:
hoermirzu.bandcamp.com/album/traashboo