Datum: donderdag 26 mei
Aanvang: 22:15
Entree: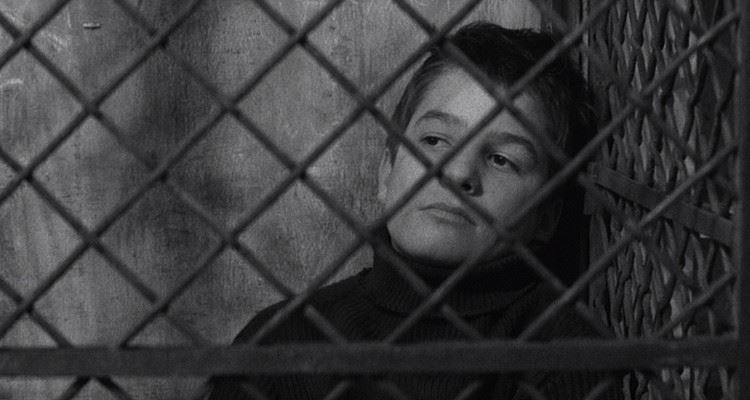 Subvercinema is our monthly filmnight at Vrijplaats Leiden, focusing on subversive and radical films and video art from all over the world. Whether subversive on an aesthetic, formal or socio-political level, we try to screen films that are incendiary in any sense of the word: ranging from experimental and avant-garde films to recent overlooked gems and obscure, forgotten classics.
In our our last edition before our summer break, we leap back to 1959 and the French New Wave, as we will screen François Truffaut's debut feature Les 400 Coups (The 400 Blows). It tells the story of Antoine Doinel, a young boy growing up in the 1950s in Paris. Born as an illegitimate child and misunderstood by his aloof mother and his oppressive teachers, he often runs away from home or skips school to resort to mischief and petty crime. It is one of the most powerful, subtle and touching accounts of childhood and perhaps even 'the' coming-of-age story that makes all the others seem redundant, or mere copies.
Also considered highly autobiographical, the film is said to represent many incidents from Truffaut's own life growing up as an unwanted child in Paris. Les 400 Coups was his first feature film and raised many expectations, as he was a well-known and brutal film critic for Cahiers du cinema (resulting in the nickname "The Gravedigger of French Cinema"), where he worked alongside his spiritual father André Bazin. Though this set the bar for his debut as a director rather high, expectations were met as it is still considered one of the most iconic and influential films to have come out of the French New Wave. Truffaut won the Best Director award after its premiere in Cannes in 1959 and went on to make 25 films (among them Jules et Jim and, Tirez sur la pianiste and Fahrenheit 451), before passing away at age 52.
Not only did Les 400 Coups mark the beginning of Truffaut's career, but also that of the then 14 year old Jean-Pierre Léaud, who plays the role of Antoine Doinel magnificently and would continue to appear in the other films in the "Antoine Doinel series" (Baisers volés, Domicile conjugal and L'Amour en fuite), but also in films by other great European directors, such as Jean-Luc Godard, Bernardo Bertolucci, Pier Paolo Pasolini, Jerzy Skolimowski, Aki Kaurismäki and Olivier Assayas. Coincidentally, this year at Cannes Film Festival, Léaud received the honorary Palme d'Or, which makes it an extra special occasion to celebrate this film, Léaud's achievements and Truffaut's legacy!
99 minutes
Doors open: 21:30
Start time somewhere around: 22:15
Free entrance, donations welcome